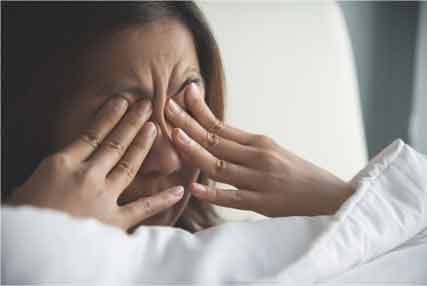 Everybody gets nervous or anxious in certain stress-inducing moments. For instance, public speaking is a common cause of anxiety. Or, perhaps going through financial hardship is really stressing you out. But sometimes, anxiety can develop in to a full-blown disorder which requires professional treatment.
If you think you may be suffering from anxiety, you may want to consult your doctor. But there are things you can do to take care of yourself as well to manage your anxiety. Managing anxiety is all about self-care. It is about flexing a mental muscle that aids your natural coping ability, making you stronger and more resilient.
For professional depression therapy, couples counseling, and anxiety therapy, Caree Brown is more than happy to lend a helping hand.
Here are some natural (non-medical) ways to cope with anxiety:
Exercise
Exercising is one of the most powerful anti-anxiety mood boosters available to you. Exercise expends built-up energy, which when not used, can turn to stress, which will only make you more anxious. It also improves hormone balance, releases endorphins to improve mood, and improves breath, which is calming. There are too many ways to exercise to list here, but if you are not ready to sign up for a gym membership just yet, you can try walking or running in your neighborhood, taking a yoga or tai chi class, or swimming at your local pool.
Healthy Lifestyle
Along with exercise, your goal is to make your body as healthy as it can be. A healthier body works better in all regards, including producing less anxiety. This includes proper nutrition, drinking enough water, and finding ways to squeeze in the right amount of sleep. If you don't already live a healthy lifestyle, this can be an overwhelming prospect. Just choose one thing to change at a time, taking it as slowly as you need to, but make sure you make those changes.
Memory Creation
One thing that can be difficult for people with anxiety to do is to go out into the world and create new memories. If you can be brave enough to put yourself out there, you can create new, happy memories which will reduce your anxiety. The more you can do and enjoy every day, the more positive thoughts you'll have later.
Relaxation Strategies
These involve closing your eyes and imagining yourself in a safe, calm place where you are happy. They involve all your senses to wrap you in the experience and give your mind an opportunity to be calmer. You can simply make one up yourself, or you can find guided listening exercises online.
Distractions
Distracting yourself from your negative thoughts can be very helpful. Talk on the phone with a friend (about something positive!), cook a nice meal, or take up a hobby that you can lose yourself in. This way you can give your mind a break to simply calm down.
Journaling
Putting your thoughts to paper, or journaling, can be a great release and give you relief from anxiety. Imagine taking all those thoughts that are spinning round and round in your mind and letting them out onto paper. Sometimes, you may not even know what you are worried about, and putting a name to it can feel very calming and satisfying. Finally, having a record of your thoughts might be helpful as you move on. A few months down the road, when you look back at what you were thinking or feeling, you can identify themes and patterns, and you also may see your own false thinking more clearly.
Therapy

Caree Brown, LCSW provides couples therapy and marriage counseling, individual, family, and depression therapy, as well as providing groups and workshops. She was voted " Best of the Bay Psychotherapist 2010″ and was awarded "Best Therapist in Northern California 2011"  by KRON Channel 4 Television. The city of Walnut Creek honored Caree two years in a row, in 2013 and 2014, by awarding her "Best Psychotherapist". If you would like to hear what Caree's clients have to say about her work, read her reviews online.