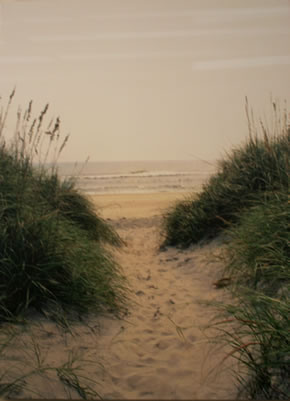 Individual Therapy for Walnut Creek
Also known as "psychotherapy" or just simply "counseling", individual therapy is a process where patients talk and work with a trained therapist in a safe, caring, and comfortable environment. Patients are free to explore and discuss their feelings, beliefs, or behaviors as well as work through difficult or influential memories and identify parts of their lives that they want to change. Patients often better understand themselves and those around them, set personal goals, and achieve personal goals.
Don't Struggle Alone, Psychotherapist Caree Brown Can Help
Whether a person's issue is related to their relationship with themselves or to their relationship with others, Caree is committed to getting to the HEART OF THE MATTER. She creatively incorporates a combination of indicated modalities (cognitive-behavioral, solution-focused, mindfulness, psychoanalytic, psychodynamic), that will give them precisely the changes they desire.
Why People Seek Individual Therapy
Both everyday life stresses and larger issues often weigh on you and can thus have a negative impact on your health. For example, stressful situations can cause an increased heart rate, blood pressure to spike, release of stress hormones, and among other symptoms. It can even put you at risk of a heart attack or other cardiovascular problems or cause long last lasting conditions like panic disorders.
Many of my clients come into therapy after a crisis, when struggling with depression, or dealing with a challenging transition or decision. Sometimes, they come in when their partner refuses to join them in couples therapy and they feel hopeless about getting their situation to change for the better. People seek also therapy when coping with major life changes, childhood trauma resurfacing, depression or anxiety.
That being said, there are many people who still think that therapy is solely a treatment for psychological issues, some of which are mentioned. However, more and more people who do not struggle with a psychological condition are looking to some form of psychotherapy or individual therapy simply to encourage personal growth and to attain a greater knowledge of oneself as well as better expression of feelings and to prevent and manage future areas stress. People from this demographic often are successful in enhancing their sense of fulfillment in life as it helps them feel they are living life authentically, and feel empowered to make good choices. Sometimes people just lose trust in themselves and are looking to gain it back.
People with healthy and mature emotions feel that they are in more control of their thoughts and feelings. This self-confidence helps them build a good attitude as well as more fulfilling relationships with others and seeing the world in a more positive light. Most research on the subject strongly indicates that optimistic and self-aware people live longer, happier lives.
Caree Can Help
In all cases, Caree helps these people find solutions that are often surprisingly satisfying and meaningful. When appropriate, she strives to positively "reframe" the situation to help them see this crisis as an opportunity for learning and growth, to rearrange the pieces of their life in to make it better than it was before. Even when only one partner is willing to work on their relationship, there can be significantly heart-warming results for both partners.
Other times, people come in to work on one issue, but after resolution, they sometimes chose to work on another. Often the changes they start experiencing in themselves will seep into other areas of their life. They may begin to see their work in therapy as an opportunity to reach beyond themselves, to a deeper level of consciousness and wisdom.
Caree sees people in individual therapy to work on issues related to, but not limited to depression, fear and anxiety, trauma, career, anger management, codependency, low self-esteem, "laziness", grief and loss, relationship problems, parenting, sexuality, aging, care-taking and spirituality.
When to Seek Individual Therapy
Psychotherapy can treat very specific issues like diagnosable mental health conditions such as anxiety, depression, or ADHD, as well as everyday concerns including relationship problems, stress management, career ambitions, and just about any other issues that might be affecting a person's mental well-being.
But when should you seek assistance? If certain issues or mental health conditions start to cause enough distress and begin to interfere with your normal activities and quality of life, you should certainly start thinking about taking the time to seek therapy. Those who seek therapy will be able to gather tools to manage symptoms, alleviate stress, and face challenges.
Contact Me
If you resonate with anything above, please do not hesitate to contact me. The first step is to schedule an initial appointment. During the call, you will be asked to provide some basic initial information to help us evaluate if we can cater to your needs. Caree's primary goal is to develop a collaborative relationship with her patients in which they decide together what kind of treatment would be best for you.