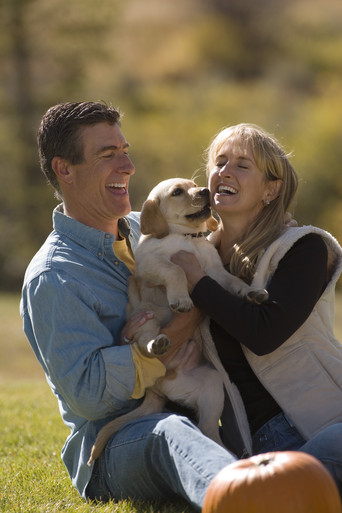 Couples Counseling & Marriage Therapy Walnut Creek
While interpersonal conflicts are sometimes excruciatingly painful, an effective marriage counselor can illuminate these conflicts as an unexpected source of personal and spiritual growth. These issues can create a "rub" that can give couples an opportunity and an incentive to stretch beyond their previous comfort to a new level of trust and intimacy. With specific couples, IMAGO THERAPY may be indicated as a preferred choice of intervention.
It has been researched that about 70% of our "overreactions" and/or deepest hurts and disappointments stem from our past in the form of old wounds and unprocessed emotions, while only 30% come from the triggering current situation. But when a specialized marital therapist can uncover, process, and help heal these wounds, both partners can learn how to love themselves and each other in a way previously inaccessible to them.
Surprisingly to most, Caree's breakthrough strategies can create a deep change in a very short time, often in one or two sessions, with long-lasting results.
All Couples Have the Ability to Heal
As Caree helps to foster a deeper understanding of their partner, as well as themselves, she will also help couples better able define and communicate their needs and preferences in a way that will make each other feel most loved. Our first step in improving a damaged relationship is to teach clients how to control their emotions, stay calm, and use healthy communication skills to resolve problems both new and old. As result, many partners see their communication vastly improved, which results in less tension.
In my 50 years of marriage counseling experience, I have found that even couples on the brink of divorce have actually been able to fall in love with each other all over again – when they LEARN TO LOVE EACH OTHER IN WAYS THAT ARE PRECISELY MOST SATISFYING TO THEM, referencing the Five Love Languages by Gary Chapman.
If one partner is unwilling to come in to work on the relationship, an unusual part of my practice is seeing the more motivated partner alone with unexpectedly positive results. Helping just one person in the couple make certain changes will often precipitate change in the other and ultimately, in the relationship as a whole.
Strategies for a Successful Relationship
Caree is happy to share here a few of her HELPFUL STRATEGIES that can work wonders for couples:
First, seek to understand before you seek to be understood.
Make a request instead of a complaint.
Distinguish between intention and impact.
Give 7 compliments to every one criticism. (500 reportedly "happily married couples" shared only this one variable)
For those couples already separated or divorced, many find my specialty in marital and family therapy very helpful in mediating and negotiating issues around child visitation, financial issues, parent-child concerns, and blended families.
When to Seek Couple Counseling or Marriage Therapy
Before you come to see Caree, it's beneficial to understand why people in relationship seek counseling in the first place. From power struggles and issues with communication, to sexual dissatisfaction and infidelity, it is important to seek counseling as soon as discontent or resentment arises in a relationship. Keep in mind that not all troubled relationships are hostile or resentful, in many cases couples simply feel disconnected or detached for their partner for other reasons. These types of issues are just as serious as the others. Other issues that couples need to address are:
Communication
Conflict resolution
Addiction
Depression and/or anxiety
Infidelity
Sexuality
Compulsive internet use
Distance in the relationship
Growing apart
Cultural differences
That being said, studies show that partners won't seek therapy until they have been unhappy for roughly six years. This is a troublesome statistic because the more time that has passed, the harder it may become to repair the relationship. This sometimes can lead to couples seeking help for an entirely different reason: how to end the relationship amicably and respectfully. You and your partner need to ensure that this is solved long before this happens. You both can have fun again.
Decide Together
Mutually deciding when to see a therapist is extremely difficult for many reasons. Whether it's pride, embarrassment, or simply the inability to accept that something is wrong, you must communicate with your partner and take the first step.
Once you and your partner have decided that therapy is right for you, its success ultimately depends on both you and your partner's motivation and dedication to it. Goals will be set by both partners under Caree's expert guidance. As such, and in order to achieve these objectives, each partner must be prepared to acknowledge and understand his or her role in the relationship. It is not uncommon for conflict to arise within therapy sessions, but ethical therapists will strive to remain neutral and avoid taking sides
Contact Us
If you resonate with anything above, or simply just want to find out more information about our couples/marriage therapy sessions in the Walnut Creek are, please do not hesitate to contact us.